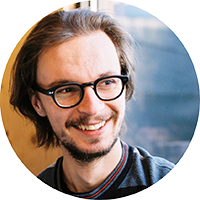 Hi! I'm an experienced developer based in Stuttgart, Germany. I've been working with various technologies in the past, but weapons of choice at the moment are ReactJS, React Native and NodeJS. During the past 4 years, I've developed software in fields like: telecom, ads industry, cloud infrastructure and media streaming.
My core fundamentals:
attention to detail
don't reinvent the wheel
keep it simple, stupid (KISS)
What I've been up to lately:
working as a freelancer for clients from US, Malta and Singapore
volunteering in Code4Romania, where we create open source digital tools for solving societal challenges. Currently working on this project
Here is my resume if you want more details.